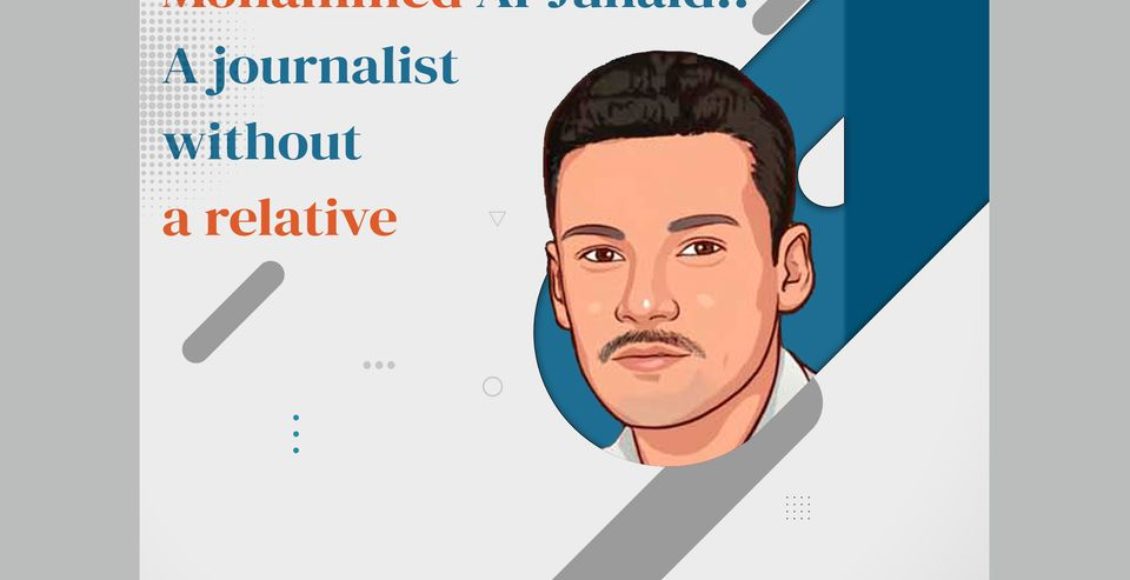 Mohammed Al-Junaid .. A journalist without a relative
Multimedia
February 10, 2023
The security services of Houthi group, called Ansar Allah, arrested Yemeni journalist Mohammed Ali Salem al-Junaid on November 13, 2018, from Hodeidah governorate center western Yemen.
Enforced disappearance and torture
was subjected to forcibly disappearance and torture before being transferred to the Political Security Agency prison in Sana'. Then in November 2019 he was referred to the Specialized Criminal Prosecution for investigation on charges of "assisting the enemy".
Secret trial:
The file of journalist Mohammed al-Junaid has been referred to the prosecution and the Specialized Criminal Court in Hodeidah, which holds secret sessions that are not announced to the public, at the Security and Intelligence Building in Sana'a.The prosecution does not allow the journalist's lawyer to attend the sessions.
Prison
On June 28, 2022, the Specialized Criminal Court sentenced Al-Junaid to 3 years and 8 months in prison, and although he spent more than this period in prison, the Ansar Allah group refused to release him.
He suffers from several diseases
According to the defense lawyer Al-Junaid suffers several diseases, and a bad health condition. He also has no relatives to provide him any financial support.